A printed circuit board manufacturer in the USA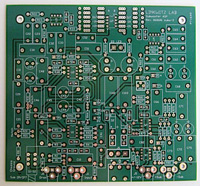 CIRLOGIC can help your business with all of your printed circuit board manufacturing needs. We pride ourselves in providing high-quality prototype PCBs that are also affordable. We test and inspect all of our PCBs before shipping them to the end-user to make sure they are to spec. Our mission is to become your go to printed circuit board manufacturer for all of your prototyping service needs.
We have a great track record of delivering your boards on time. Please contact us for your next PCB quote.
CIRLOGIC is excited that we are now directing people to http://www.customcircuitboards.com/ (Custom Circuit Boards) for all of your prototype printed circuit boards needs. The new PCB Quote page is (https://www.customcircuitboards.com/pcb-quote), where you will see a few forms to fill out in order to send us your PCB information. We will provide you with a quick quote that is not only a fair price, but made in the USA. We look forward to earning your future printed circuit board business. Thanks.
Note: CIRLOGIC is not affiliated with Circuit Logic, Inc. in any way.
Copyright 2016 - CIRLOGIC.com